Alzheimer's and Brain Awareness Month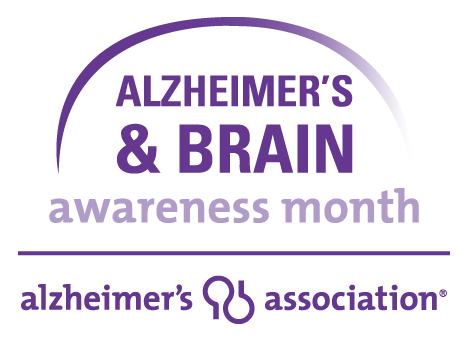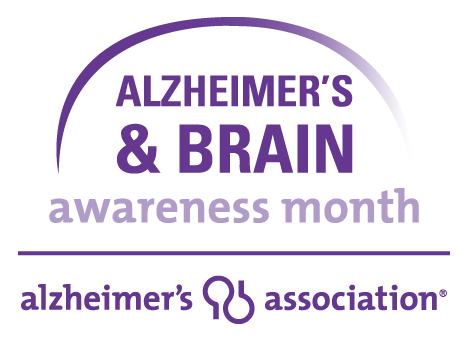 June is Alzheimer's & Brain Awareness Month, and the Alzheimer's Association® needs you to get involved and raise awareness about Alzheimer's disease and other dementias. Everyone who has a brain is at risk to develop Alzheimer's, a disease that is often misunderstood. Did you know:
Alzheimer's is fatal. It kills more than breast and prostate cancer combined.
Alzheimer's is not normal aging. It's a progressive brain disease without any cure.
Alzheimer's is more than memory loss. It appears through a variety of signs and symptoms.
During the month of June, the Alzheimer's Association asks you to learn more about Alzheimer's, share your story and take action.
Ways to participate in June:
Learn and share the facts about Alzheimer's at alz.org/abam.
Discover how to go purple — the color of Alzheimer's awareness — on Facebook, Twitter and more!
Come out to the Blondes vs. Brunettes team fundraisers on June 3rd. Brunettes are having a car wash from 1-4 PM & the Blondes are hosting a fundraiser at Submarine House in Hilliard from 2-6 PM.
Join us at the Columbus Clippers game on June 5 for Alzheimer's Awareness Night.
Join or donate to The Longest Day® — a collection of events held on or around June 21 to honor those facing Alzheimer's with strength, heart and endurance. Visit the Alzheimer's Association, Central Ohio Chapter site to find a calendar of public events near you in which to participate or start your own team!
Come out to Blondes vs. Brunettes Columbus on June 24th at St. Francis DeSales High School.
Attend a local fundraiser or awareness event in your community. You can find out what is going on in Central Ohio here.
Join the ladies of the Central Ohio Chapter for Women Who Walk: Healthy Happy Hour 

every Wednesday in June from 5 – 6:30 PM.

Educate yourself on the 10 warning signs of Alzheimer's disease at alz.org/10signs.
Learn how you may keep your brain healthy as you age at alz.org/10ways.
Attend an education program offered through the Central Ohio chapter to learn more about Alzheimer's disease.
You can help raise awareness of the truth about Alzheimer's. Visit alz.org/abam to get started.