Board President 
Jena Callahan
Jena Callahan joined RivALZ in 2013 and quickly became involved with the JC as well. She works as an Account Manager at Baesman Group, focusing on retail print production for local businesses. She earned a Bachelor of Science in Marketing at the University of Findlay. As a member of the American Cancer Society's endurance event, C2C, Jena oversees the celebration, team engagement, social media, guidebook and pre-events. She also enjoys yoga, co-ed sports, walks with her dog, Gizmo, and spending time with family and friends. Jena is passionate about ending Alzheimer's because too many people lose loved ones too soon and have to go through life visiting family who may not remember them this visit, and wants to see the first survivor.
Vice President of Advocacy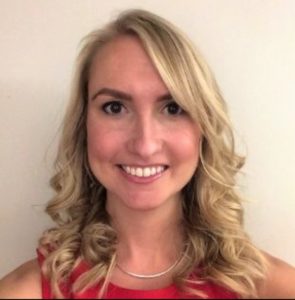 Kelly Parnell
Kelly Parnell learned about the Junior Committee when she joined RivALZ Team Blonde in 2014 and has been involved ever since. Her passion for ending Alzheimer's stems from a long history of the disease in her family. Kelly works an Associate at Lancaster Pollard, a leading investment and mortgage banking firm that helps health care, senior living and affordable housing organizations expand and improve their services by providing financial advice and financing solutions, and enjoys golfing when she's not at work. Kelly has a bachelor's degree in business economics from Miami University and a specialized master's in finance from The Ohio State University.
Vice President of Awareness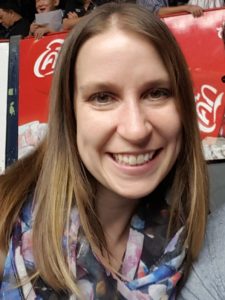 Meghan Mason
Meghan Mason joined the JC in 2015, after first hearing about it through a chance meeting of BVB (RivALZ) players. She also volunteered on the Walk to End Alzheimer's Committee in Vermont, and was happy to find a group of young professionals dedicated to fighting Alzheimer's. Meghan works as an Assistant Director in the Center for Global Engagement at Kenyon College to help students prepare to study on off-campus programs around the world. She holds a bachelor's in international studies from Miami University and master's in Higher Education and Student Affairs from Ohio State. Meghan is the an advisor for OSU's chapter of Alpha Gamma Delta and a Mount Vernon International Festival committee member. She enjoys hiking with her husband, Ryan and dog, Freya as well as adventures of all kinds. Meghan's passion to end Alzheimer's began as she saw her grandpa fight and lose his battle with the disease. She hopes that a treatment will be found before any other family members face the diagnosis. It's such an epidemic and the fact that there are no survivors yet really means it's up to us to spread the word and fight for research funding to turn the grim statistics around.
Vice President of Development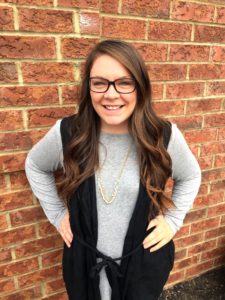 Brittany Hablitzel
Shortly after moving to Columbus in 2016, Brittany Hablitzel decided to jump in with both feet by joining RivALZ and the Junior Committee. She currently works at Northwest Title as a title processor and earned her bachelor's in business from Shawnee State in Portsmouth, Ohio. Outside of work, Brittany spends a lot of time volunteering with the Junior Committee- she previously served as the Communications Chair on the JC board. She also serves as the Programming Lead for her sorority's local alumnae association and played on football, softball and kickball teams this summer. Brittany enjoys spending time with friends and family and would love to sing karaoke with you! Alzheimer's disease has had devastating effects on the lives of many of her friends and family, whose stories make her fight to find a cure so that one day, these situations will no longer be.  She is doing her part to create awareness about the disease and the resources that are offered by the Alzheimer's Association.
Vice Presidents of RivALZ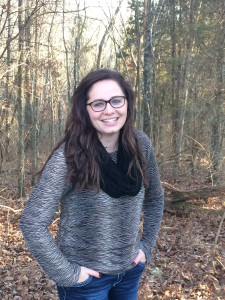 Kaitlin Watterson
Kaitlin Watterson stumbled upon the Junior Committee about three years ago at a Hilarity for Charity event shortly after her grandma was diagnosed with Alzheimer's disease. Excited to find a group of young people as passionate about the disease as she is, Kaitlin immediately got involved in RivALZ and the documentary "Elephants in the Room". "We spend our whole lives making memories – I don't want something like Alzheimer's to take those cherished memories away from me later in life," she says of her motivation. As an Organizational Change Management and Communications Lead at Nationwide, she supports the stakeholders of a large transformation project as they go through change. Kaitlin earned a Bachelor's Degree in Strategic Communications from Ohio State, and minored in Spanish and General Business. She enjoys watching Reds baseball, spending time outside, hitting up concerts, exploring new adventures and trying every kind of guacamole known to man. Other organizations close to her heart include the Save the Manatee Club and Toastmasters International.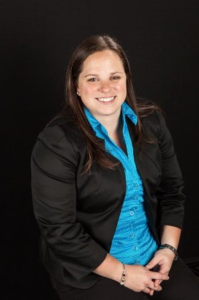 Kelly Hoffmann Smith
Kelly Smith joined the JC and RivALZ 4 years ago, after her friend Hayley's mom passed away from dementia. Learning from their family and others JC members about the about the devastating impact that the disease has motivated Kelly to end Alzheimer's, so that families do not have to have those incredibly tough decisions and trials. Kelly works in operations and logistics in the aviation industry. After studying operations management and aviation at Fisher College of Business, she earned her MBA from Capital University. When she isn't working, Kelly enjoys playing softball and other sports, watching movies, and traveling.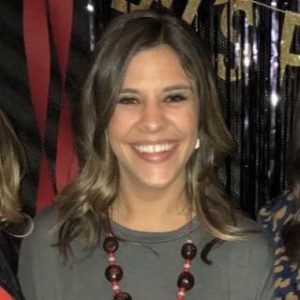 Meredith Zoul
After joining RivALZ last year, Meredith became involved with the Junior Committee this year when she served as Team Blonde captain. She earned her bachelor's degree at The Ohio State University and works as a Senior Financial Services Technical Lead in Annuity New Business at Nationwide. Outside of work, Meredith stays busy playing a lot of sports and can be seen training for half marathons (and wondering why she keeps signing up to run them). On free weekends she will travel back home to Cleveland to see family or spend time with friends exploring more of Columbus. Like many, Alzheimer's has affected her family personally. She became really inspired to make a difference upon meeting the women playing in RivALZ. The passion, caring and support they put into the event pushed her to become more involved towards finding a cure!
Vice President of Volunteerism and Research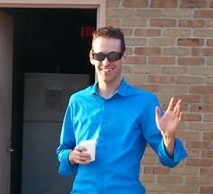 Matt Garrido
Matt Garrido was a part of the founding of the Junior Committee and served as the first board vice president. Prior to that, he served as one of the coaches for BVB (RivALZ). Matt is passionate to end Alzheimer's, not only to help all of the adopted Grandmas and Grandpas he's grown to love over the years of leading volunteering with the JC, but because of how terrible it is that Alzheimer's robs people of everything they hold dear. Outside of the JC, Matt is also involved in volunteer work and on the board of several other non-profits. He travels both for fun and for his job as a consultant, and holds a degree in Civil and Environmental Engineering from Carengie Mellon University.