Member Spotlight | March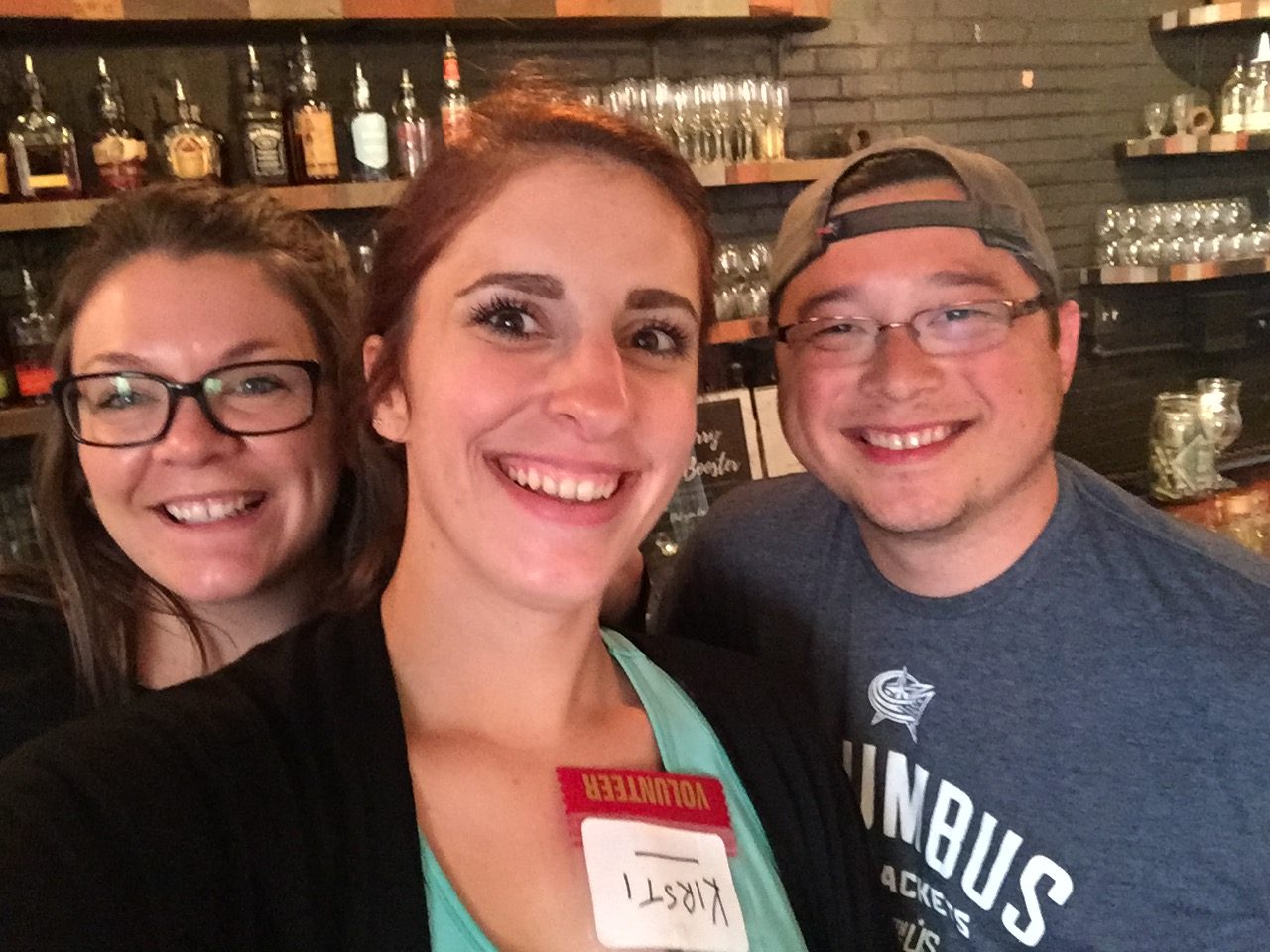 Kirsti Osborne, our March member spotlight, has been involved with the Junior Committee for over 2 years. She works as a Clinical Helpline Coordinator at the Alzheimer's Association and loves doing what she can to help End Alzheimer's Disease. See more on Kirsti below: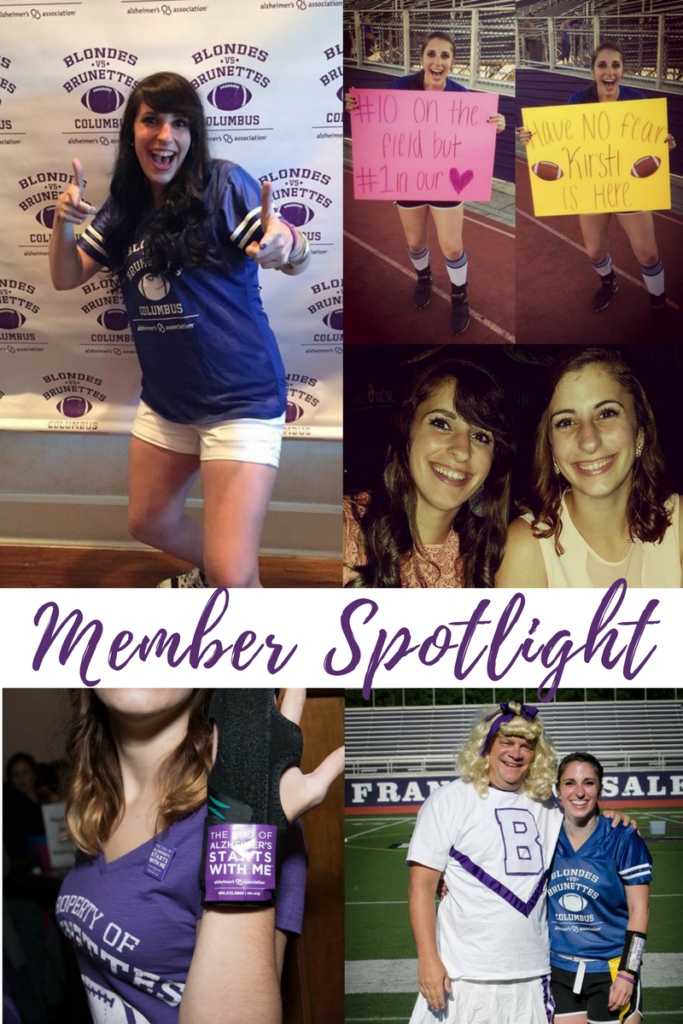 Where are you from?
Pickerington, Ohio
Profession/Current Position?
Clinical Helpline Coordinator at the Alzheimer's Association
What compelled you to join the Junior Committee? 
I played for Blondes vs Brunettes for the last several seasons and wanted to become more involved.
In what capacity have you served as a member of the JC? 
Brunettes Captain for 2016 & 2017 season; BVB Marketing Committee; Blondes vs Brunettes Sponsorship Committee; Columbus Walk Mission Committee; Junior Committee Communications Committee; BVB Website Manager
What is your guilty pleasure (tv show, sweet treat, etc.)? 
Doritos. Everything about Doritos. Actually any chip that ends in "tos" (I just recently discovered the spicy sweet chili Doritos and my life was changed for the better)
Where is the best place you have traveled & why?
I went on a cruise last year and traveled to Grand Turk, La Romana, Bonaire, and Aruba. They were all beautiful places and were serene in their own ways. My favorite part was gliding through the ocean with the electric scooter and being able to swim with the fish and aqua life of Grand Turk. It was a breathtaking view!
Which event put on by the JC has been your favorite so far?
I am a little biased but I have to say Blondes vs Brunettes! This is my 4th season playing and my 2nd year as captain. Being able to take part in an event that raised upwards of $44,00 dollars for the Alzheimer's Association last year alone is a huge honor! There are so many women that have never even touched a football and are joining the field to honor their loved ones, and that is a huge inspiration. And obviously, I love football so it is a win-win situation when I get to play a sport I love and raise awareness for a great cause.
Tell us why ending Alzheimer's is important to you: 
The reason why I am fighting so hard to end Alzheimer's is to honor all the clients and family members that I serve every day at the Alzheimer's Association. They are the reason I am so passionate about tackling this disease. I truly enjoy connecting with each and every one of the caregivers, callers to the helpline, and of course the people with the diagnosis. They have all been dealt a hard hand to play and I know that although I don't have a cure, I have the passion and drive to help them as much as I can and be there for them throughout the process.
Any last thoughts? 
I would just like to challenge everyone who reads this to get involved in the fight to end Alzheimer's. It could be attending an event, attending a support group or education program, or simply volunteering with the association. Alzheimer's disease is here to stay until we do something about it!