2017 BVB Co-Chairs: Behind the Scenes Dream Team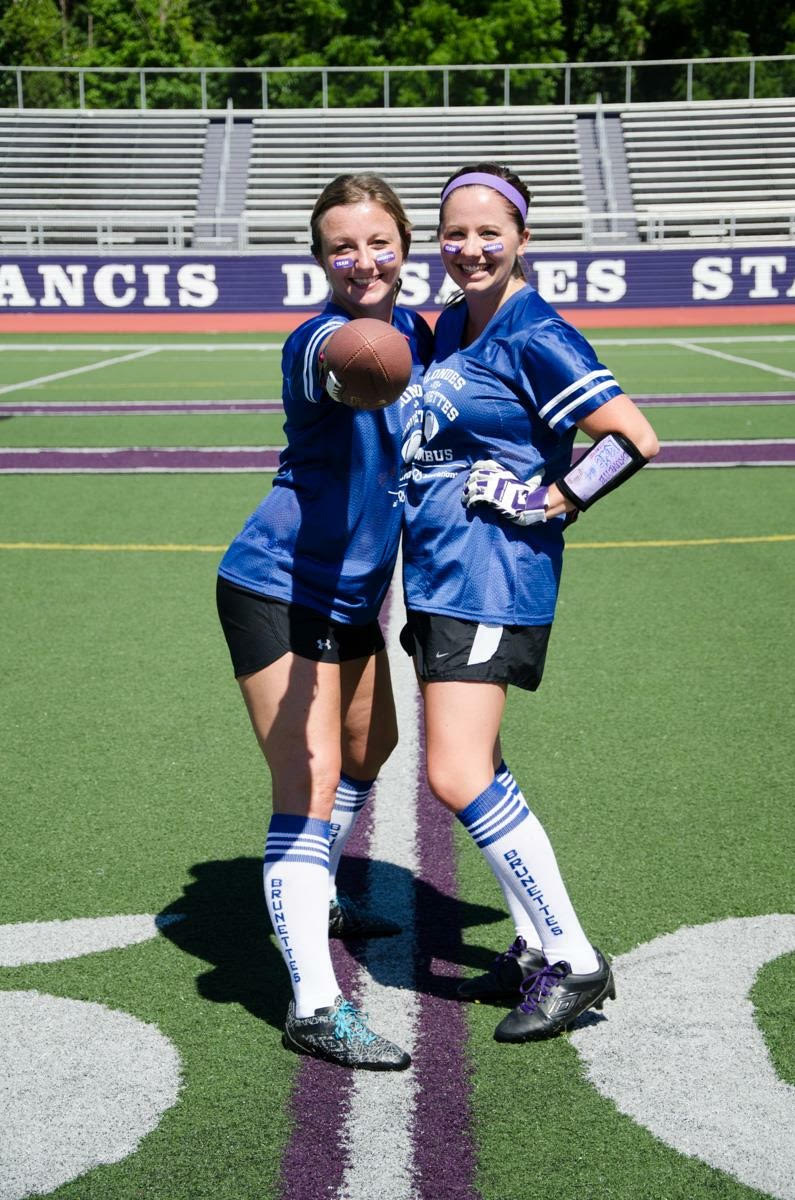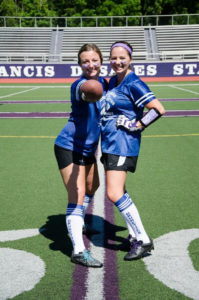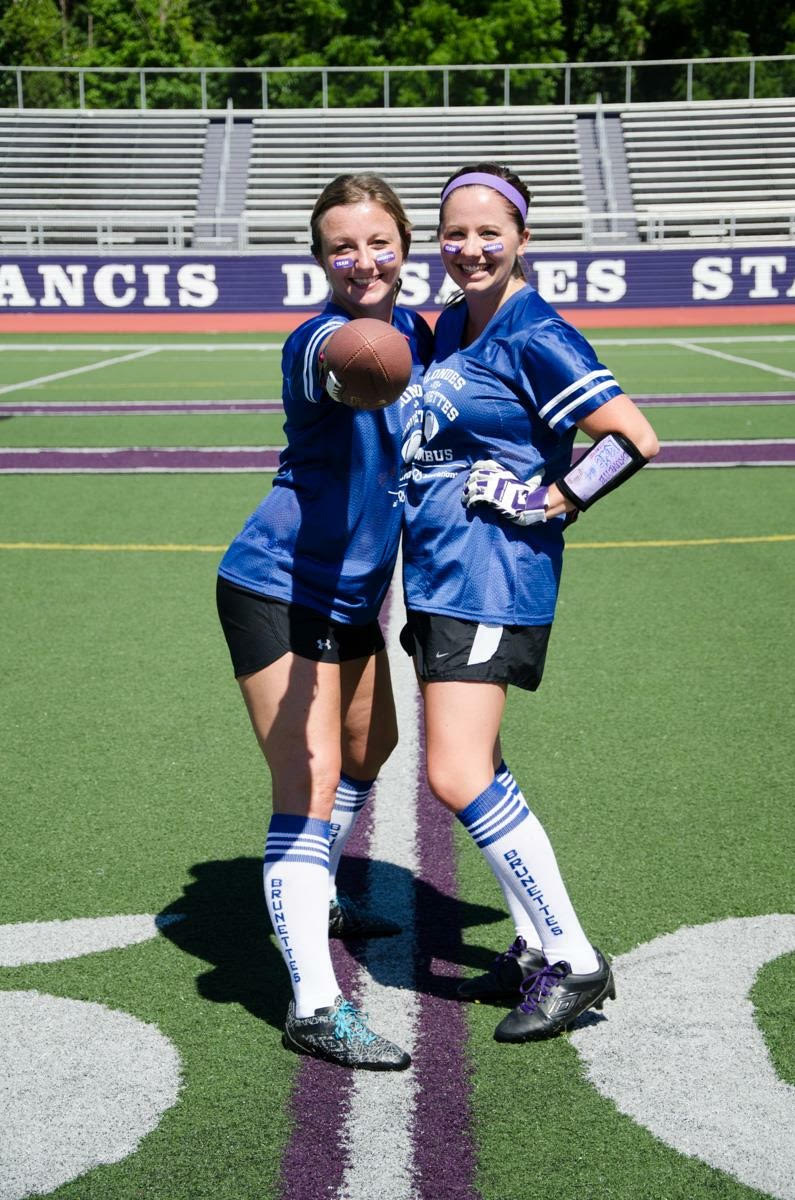 Planning for Blondes vs. Brunettes Columbus 2017 is well underway and the BVB Co-Chairs are kicking butt & taking names as they gear up for the Junior Committee's signature fundraising event, which benefits that Alzheimer's Association, Central Ohio Chapter.
The 2017 BVB Co-Chairs, Jena Callahan & Kaitlin Watterson began preparation for this event in November and have been tackling the challenges that come along with planning it left and right. They have high hopes that this season will be the best yet and look forward to getting it started with the BVB Kick-Off Party this Saturday at Classic Victory's!
---
Learn more about Jena & Kaitlin in the Q&A below:
Where are you from?

Jena: The smallest town in Ohio, Columbus Grove – don't worry, you've never heard of it and that's okay 🙂
Kaitlin: Lebanon, Ohio

When/how did you become interested in Blondes vs. Brunettes?

Jena: My best friend Jenny played in NYC shortly after moving there. She had such a great experience and told me she had met so many new friends that she wouldn't have otherwise had the chance to interact with. We looked it up and Columbus had a chapter! I had been wanting to add some sort of charity work into my resume, so I signed up, got involved and have never left!
Kaitlin: I originally heard about the Junior Committee at a work event about two years ago. My grandma had recently been diagnosed with Alzheimer's and so I was immediately interested in learning more. I showed up to my first meeting in April 2015 and Blondes vs. Brunettes planning for that season was in full swing. Between my dedication to the cause and the fact that I love sports, I was in right away. I joined team Brunette on the spot and haven't looked back since!
Jena, this is your third season as BVB co-chair, how would you say things have changed from your first season? 
Kaitlin, this will be your first season as BVB co-chair – what are you most excited about?
Jena: So many things have changed from my first season. My first year playing I was team brunette captain and the three years following, I have been co-chair. Goodness, we have grown so much as an organization, so many people now know what BVB is (not everyone, still plenty of opportunity for growth!). I also believe we have spent more time incorporating the "WHY?" of us playing. We have implemented more facts, tidbits and shocking statistics about the into practices, info given to the players and social media. The last couple years we have had legit jerseys, which just make the experience and the feel of things that much more real. We have raised over $15,000 more money! We have gained about 15 players. We have become more creative with fundraisers. We used to ONLY do happy hours, last year we added in a hip-hop dance fundraiser (which was huge!) and this year we have a few new things up our sleeve. Our committee has tripled in size and we are so grateful for every single one of them, their opinions, their efforts and their dedication to BVB and the cause!
Kaitlin:  I am incredibly excited for the entire season. Blondes vs. Brunettes has become near and dear to my heart and I'm so looking forward to another amazing season to kick off. This year, it will be extra special to be one of the co-chairs bringing it all to fruition. Ultimately though, I think I'm most excited for that final whistle on game day. In that moment, I know I'll be so proud of another season accomplished, all our hard work put towards an incredible event, a new camaraderie between this year's players and coaches and (hopefully) a new fundraising record!

What is your favorite memory from last season?

Jena: Favorite memory…. Gosh there are a few! I would say a few of the lifelong friendships formed and really getting to know those people. Second, I would say the fact that we KILLED our goal by $9,000. In addition to that, I killed my own personal goal of $1,500 by $900! Third would be all the long nights spent out at the farm working on BVB with Sarah Arp and a bottle of red wine. We really got to know one another, got so much done, learned so much, and really worked so well as a team!
Kaitlin:  Scoring a touchdown for the Brunettes on game day is definitely up there. But I also really cherish my memories of the draft party. It was so cool to come together, not as Blondes vs. Brunettes, but as women on a mission and celebrate our season and money raised together before the ultimate showdown the next day.

What are you most proud of in regards to BVB?

Jena: Are you kidding me? We raised almost $45,000 last year and squashed our goal! The players, outreach and fans did that with a lot of help from the BVB leadership team! I'm also super proud of our committees. We have strong leads both last year and this year who are always willing to help in anyway. I'm looking forward to seeing what they can accomplish this year!
Kaitlin: I'm most proud of the people involved. We have a variety of individuals in many age ranges with different backgrounds. Some are new to the organization, others are veterans. Many may be part of BvB for very different reasons. But at the end of the day, we come together dedicated to raising thousands and thousands of dollars for the same cause, all with the hope that one day we can end Alzheimer's disease. I'm so proud that we have a group of individuals willing to give of their time, money and heart to make BvB not only possible and successful, but also an incredible event to be part of.

What are your hopes for BVB 2017?

Jena: My hopes for 2017 is that everyone, veterans, rookies and coaches come out of the season loving BVB as much as I do. I live, eat, sleep and breath this. I want everyone to want to participate and bring their friends and share their amazing experiences. I also hope that each participant can walk away from the season with an even greater knowledge base than when they started about Alzheimer's. My hope is that they want to learn more, they continue coming to Junior Committee events and really become passionate for the cause.
Kaitlin:  My goal is for us to raise more money than last year and increase our presence and reach in Central Ohio. My hope is that after this season, even more people will know who we are and what we're fighting for. I also want each person involved to have a great experience being part of Blondes vs. Brunettes Columbus.

What advice would you give to a rookie joining BVB for their first season?

Jena: Give it your all! Dive in, don't be afraid of these girls – they are all amazing, driven, caring individuals out there for the same reason you are. Whether you're more into it for the sport aspect, the community or the cause, someone shares your thoughts. Get to know everyone as much as possible. DO NOT segregate the opposing team – they are great too! They just have a different hair color. Come to as many practices and events as you can. Don't be afraid to put yourself out there and introduce yourself. The first step in making a friend is just a smile and hello!
Kaitlin:  Jump in! Join a committee, come to events, hang out with the teams after practice or training camp, suggest new fundraising ideas and so on. For me, BvB started as a really cool group to be involved in but has turned into an incredible family of friends and a fulfilling way to give back. I hope our rookies are eager to get onboard and see where this year takes them!

Any last thoughts you want to share?

Jena: BVB is an amazing event. So many chapters have grown exponentially across the country. We will get there, we will be BVB Dallas one year when we have 50 girls to a team and raise $500,000! Our goals are set for the future. Join BVB. Meet new friends, learn about new opportunities. Do something you've never done before. I don't believe there is one person out there that would tell you "doing something you've never done before is a bad idea" when it comes to a charity, a cause and a passionate group of individuals.
Kaitlin:  First of all, I want to thank Jena for being a wonderful fellow co-chair. I couldn't do BvB 2017 without her. Secondly, I hope to see everyone at our kick-off on Saturday, January 21. Here's to another amazing season!